Supplementing your dog's diet with fiber is usually recommended by the Veterinary Doctor in many cases: to help it lose weight if it is...
2G Pet Food enriches its range and announces the birth of two new product lines: Be-natural and Break. BE-NATURAL is the 2G PET FOOD line,...
With the warm season spring-summer, when the weather begins to become milder and the days get longer, the desire to go out and practice...
Even if we tend to see our beloved mate always the tender puppy that we brought home or the dog in need of affection...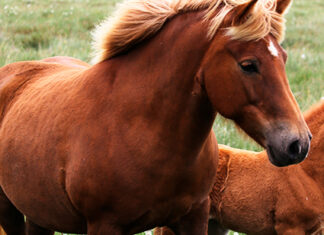 The gestation period of the mother and the foal's first years of life are fundamental to define and form the bone and muscle structure...
Laminitis is known and feared to be one of the most serious and complex diseases that can affect a horse. This disorder usually affects...
The foal's feeding necessities are just based on its growth needs and not on the exercise, since it usually has not been introduced yet...
Different reason modify horses nutrition as they get older, so how to adapt horse feeding to aging? The stronger impact on horse feeding is represented...
Equibar Adaptive, the natural bar that aids psycho-physical balance of horse under stressful conditions. We are very proud to introduce the newest Equibar Adaptive, the...